How Bark Works
Curious about how Bark works? Learn about our parental control features, including content monitoring, screen time management, and website blocking, and discover how they provide online safety for kids.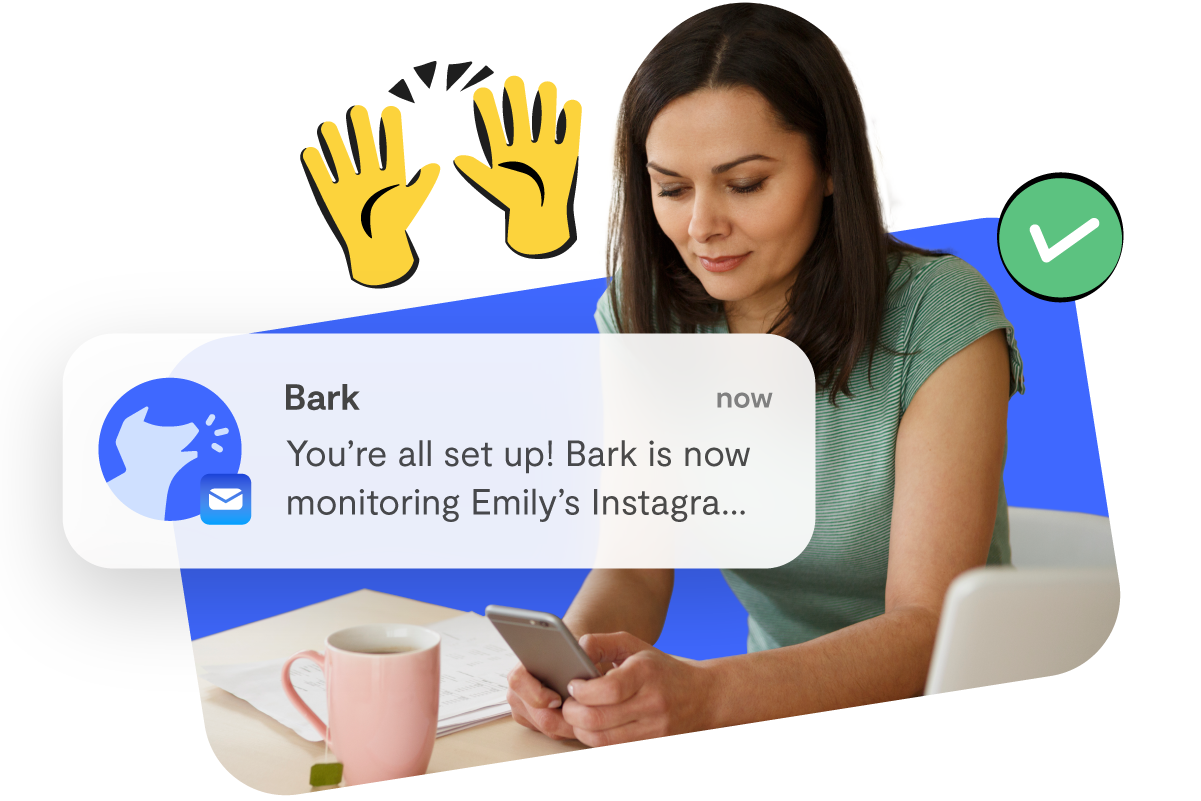 Content Monitoring
Bark monitors texts, email, YouTube, and 30+ apps and social media platforms for signs of issues like cyberbullying, sexual content, online predators, depression, suicidal ideation, threats of violence, and more.
With content monitoring, you can get email and text alerts when Bark detects potential issues so you can talk to your child and make sure everything is OK.
How Bark's Content Monitoring Works
1. Connect
Connect to 30+ platforms to monitor text messages, emails, and social activity for signs of harmful interactions and content.
2. Detect
Bark runs quietly in the background in search of issues that might indicate that something is wrong in your child's online world.
3. Alert
Get alerts via email, text, and push notification when Bark's algorithms detect potential risks you can check in and make sure everything is okay.
Screen Time and Website Blocking
Families can manage when their kids can access the internet on their devices, as well as which sites they're able to visit.
You can set bedtimes and block access to a wide variety of websites — including streaming, gaming, and adult content, and more.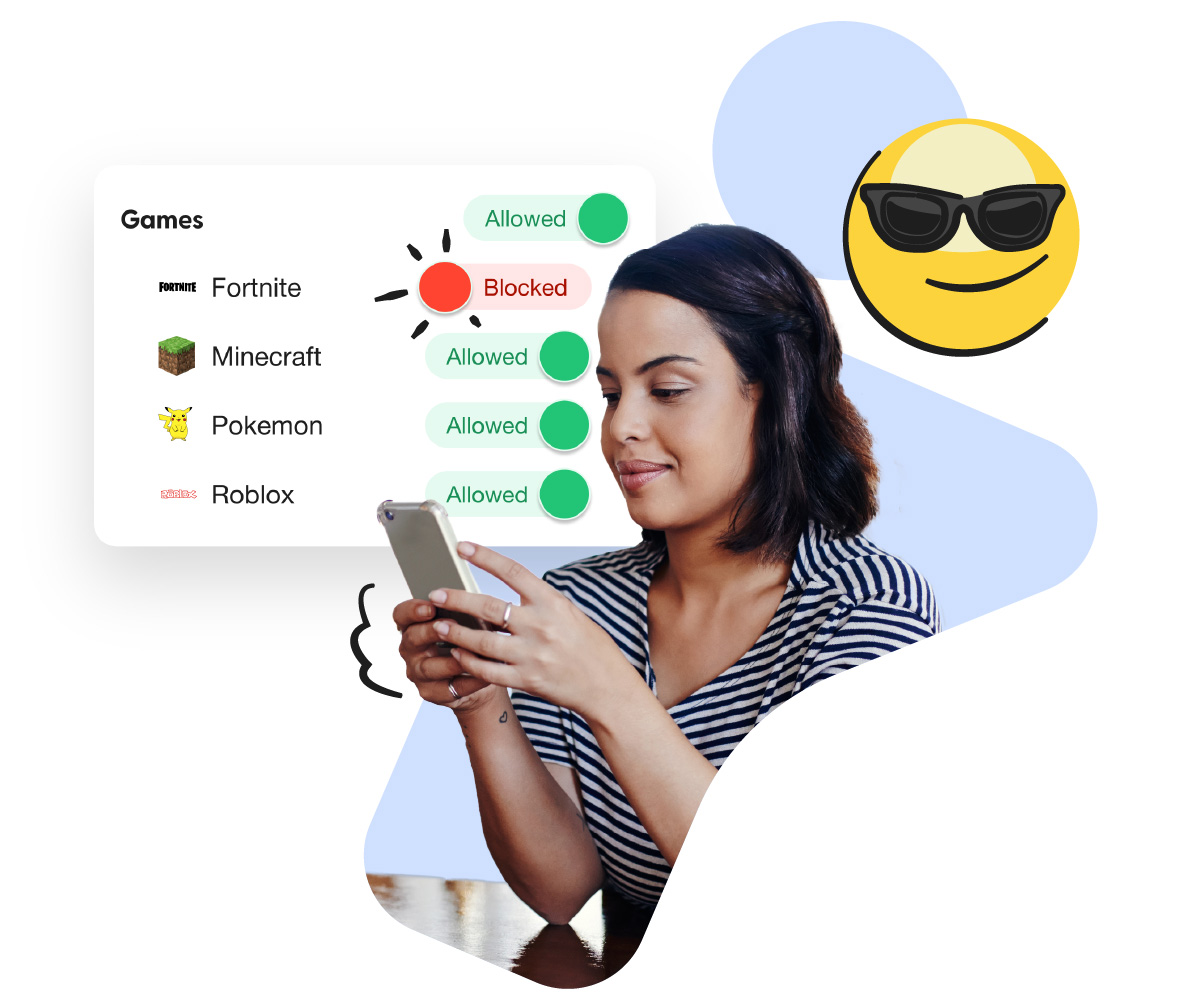 How to Set Up Screen Time & Blocking
2. Set healthy limits
Create screen time rules for the school day as well as at bedtime and during free time.
3. Customize filters
Block specific sites or entire categories of content like streaming services, online gaming, sexual content and more.
4. Get notified
Receive alerts if your child attempts to visit a blocked site containing sexual content.
Location Sharing
Interested in a location sharing tool that helps you keep track of your kid on the go?
Bark's check-ins and location alerts make that easy, whether your high schooler just got their first job or your tween is biking to their friend's house!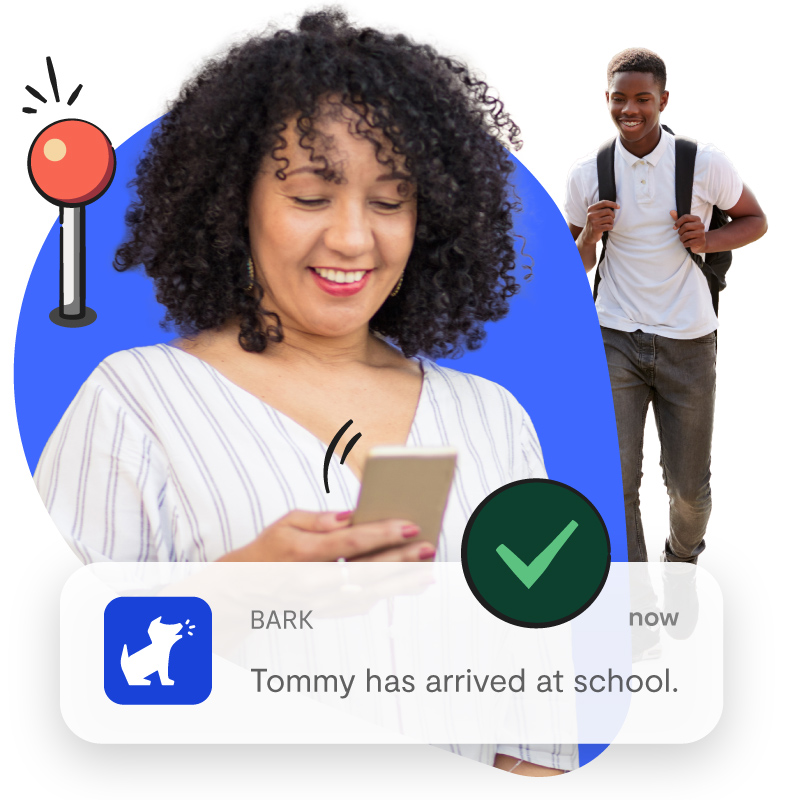 Ready to Get Started?
Now that you know how Bark works, take the next step! Bark was created by parents, for parents, to offer a better, easier, and more effective way to help families create healthy digital habits.
Still have questions? We can help.